In this guide, we go over how to sell your book on Kindle Direct Publishing in three main steps.
Maybe you just completed your first manuscript. Or perhaps you're a published author wanting another revenue stream. Wherever you are in the journey, self-publishing on Amazon KDP can do lots for you. Being the LARGEST e-retailer out there, you shouldn't miss out.
Why You Want To Self-Publish on Amazon in 2021:
🌎 
There are over 200 million people visiting Amazon.com every month
📚
Books are Amazon's #5 bestseller category
📱
Amazon's Kindle is one of the most popular e-reading device
✍️ 
Amazon's KDP Select program allows you to sell in Kindle stores and Kindle Unlimited
50% of Global Ebook Sales Come From Amazon
Amazon keeps growing. PublishDrive is a platform for publishing and managing books in thousands of online channels including Amazon. Almost 50% of global ebook sales come from Amazon while the rest happens elsewhere via PublishDrive. In the first quarter of 2020, there was a whopping 20% increase in sales (at minimum) on Amazon.
The global demand for digital books is at its highest, especially English-language content. We encourage you to distribute to booming places like Amazon during this lucrative time.
Publishing on KDP is always an option, but publishing on Amazon plus hundreds of other stores is even better. 
💡Did you know?
If you already have books published on KDP, it's super easy to transfer titles to PublishDrive while keeping existing reviews.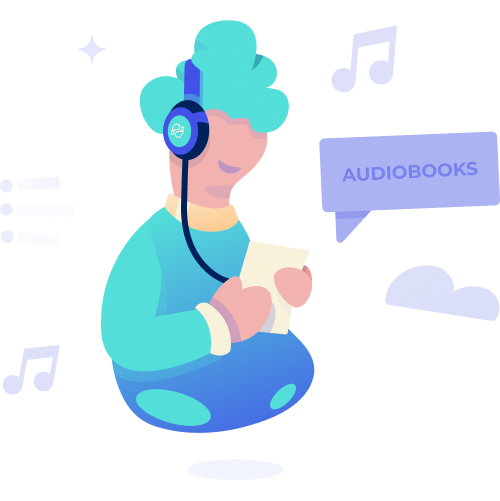 How to Self-Publish a Book on Amazon KDP
Before You Start
Before we get into it, here's a quick PSA for newbies. If you landed on this page with zero knowledge about self-publishing, we've got you. Amazon is a great place to publish your first book. But make sure your manuscript is at its best. You should also have a bit of knowledge on how to market your book.
Check out these helpful resources:
The marketing part may seem daunting, but it's crucial to publishing. As an indie, give your book the best chance of success (against huge publishing houses) by spending time to research what works for you.
Need A Helping Hand? 
Sell and promote on Amazon with PublishDrive free for 14 days:
Once you have your polished manuscript and cover design, let's finally start selling on Amazon!
Step 1: Sign up or log in to your Amazon account + register tax info
The first thing you want to do is get your Amazon account set up. Sign up or log in with your Amazon retail email account and password here. It's free to create an account and publish a book on KDP. (But, don't forget about the other costs that come with self-publishing a book.)
When first logging in, get familiar with the dashboard. You'll have to navigate it in order to publish and manage a book on Amazon.
Before you can sell, you'll need to register your tax information. Head under the section with your account info and click "Update". At the end of the year, KDP will send you a W-2 for tax reporting purposes.
And just like that, you're done setting up your account.
Step 2: Upload your book in ebook and/or print version
To get your book up on Amazon, and go through KDP's upload process, have these 3 things ready:
💲 
Your Book Price, Royalty Rate & Payment Method 
Before uploading, double-check your content to make sure it meets Amazon's guidelines.
In terms of quality, here are the main ways to ensure your book is at its best:
We're Proud of Our Writers!
PublishDrive writers increased digital book sales by 85%, distributing to thousands of stores worldwide.
When you're ready to upload, click "Create a New Title" for either "Kindle ebook" or "Paperback". Then, enter your details like the book title and author name. Further tips:
At this point, you're 90% done.
Step 3: Set the pricing + royalty + payment method for your book
During the upload process, you'll be asked to set the pricing for your book. This involves choosing a royalty option. You'll also be asked to add your royalty payment method.
For ebook, choose between the 35% or 70% royalty option. For paperback, KDP offers a fixed 60% royalty option. Also, delivery costs are calculated per content file size (it's waived if you publish on Amazon with PublishDrive.) See how Amazon pricing and royalties work with PublishDrive's indies here.
For print books, printing costs may vary depending on the coloring method, trim size, and length of the book. Printing costs are deducted after Amazon calculates its revenue share.
When choosing the pricing for your book, keep in mind that most ebooks on Kindle are between $2.99 and $9.99 for the 70% royalty option. For 35%, they're between $0.99 and $2.99. Prices should be at least 20% lower than the print version. (See here for a more in-depth look into pricing strategies.)
With payments, add your information for direct deposit, wire transfer, or check. KDP will pay royalties around 60 days after the end of the month in which the sale was made. (PublishDrive pays out a few days earlier, just sharing!)
Finally, remember to click "Worldwide rights - all territories" when selecting your publishing territories. It makes sure your content is protected wherever it's sold.
At the very end, click publish!
Step 4: Publish and promote on Amazon with time-saving tools
Don't forget about the resources shared at the beginning of this article. When you invest time and effort into your book, your audience will feel the benefits.
Instead of going through the entire process on your own, try out digital publishing platforms like PublishDrive. The team develops tools for publishing, managing, and promoting your book worldwide. Here are the things to know when publishing with PublishDrive:
Reach a rising number of readers worldwide by publishing in not only Amazon but hundreds of other stores.
About maximizing your royalties
When you enroll in KDP Select only, your book is available on Amazon only. Amazon's share of the global ebook market is high, but I recommend fitting more revenue streams to your business. Being available in several markets and stores is worth it. The more stores your book appears in, the higher your search engine result and Google ranking will be too.
I want you to know that it's never been easier to self-publish your book in numerous stores and countries today. Check out this write-up on why publishing to more places internationally helps maximize your selling potential.
Unlike Other Places, We Don't Take Any Commission
That means you keep 100% of your royalties (you deserve them!) Get started with global publishing to thousands of stores.