Self-publishing
Self-Publishing Comics: Tips to Publish a Comic Book and Increase Your Fan Base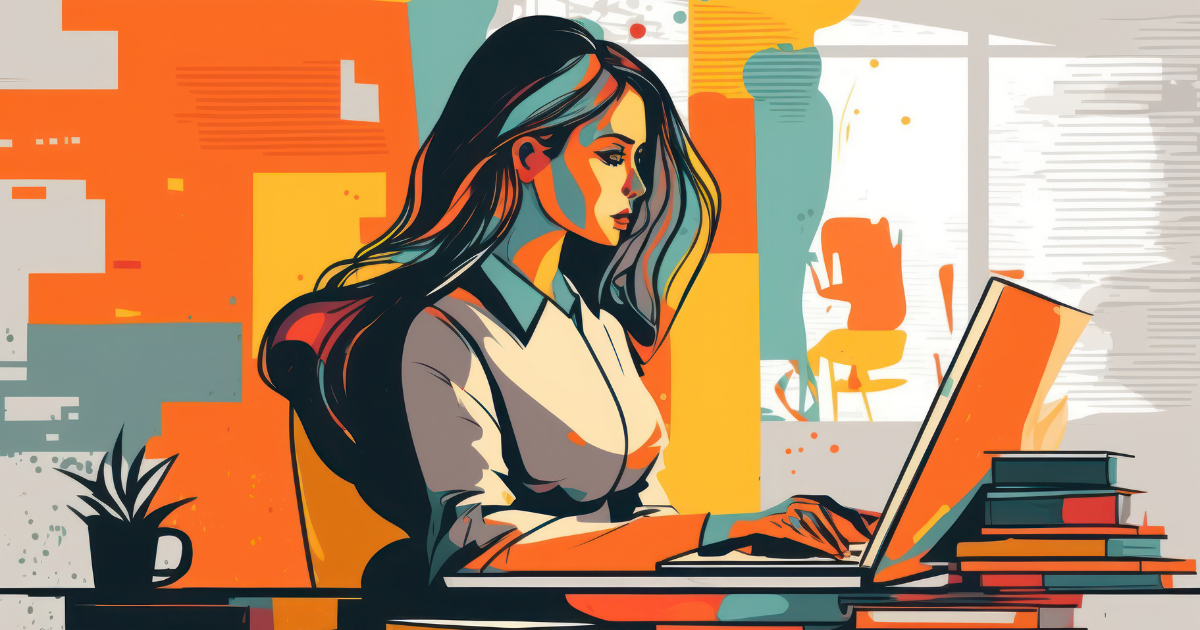 Comic book self-publishing is carving a niche in the book market, gaining traction among aspiring storytellers. But how to publish a comic, especially when major publishers dominate the landscape? 
This article is about self-publishing comics but has a few tips for those who choose traditional book publishers. 
How To Publish a Comic Book
Choosing between self-printing comics and publishing digital comics can take time for comic book writers. Assessing the target audience's preferences, production costs, and distribution methods is vital when considering digital or print.
Traditional comic publishers often have rigid structures, making it challenging for new publishing comic book creators to break through. In contrast, self-publishing offers a more flexible approach, allowing writers to choose between print copies or digital platforms.
A. Self-publish and go wide with PublishDrive
As you approach the publishing part, consider the advantages of going with a subscription-based aggregator like PublishDrive. 
This option simplifies your process and helps you reach a wider audience. 
Here is how to join the PublishDrive book network. All authors need to do is create an account and follow the steps below:
Head to

My Books

in the dashboard, choose to upload a new title, select the format, and fill in the relevant information.

Upload your book's files.

Fill out the creators' names.

Fill out the

metadata

to connect the book to prospective readers. There are tips for writing

descriptions

that excite your reader; you should consider them before writing the text.

Set the

book's price

.

Define your

rights

and set a publication date. Here, you can set

pre-orders

.

Select your stores. Enable each store you want to distribute your book to.

You are now ready to click the Publish button. 

Note: After publishing, once authors earn royalties, they will start seeing those payouts after two months (although it could be longer, depending on the reporting and payment cycles of the different stores.) 
There is an array of special services to be discovered and used in the PublishDrive platform, such as the royalty splitting feature and the POD cover template generator.
Once you have decided self-publishing is your path, you can read a few self-publishing guides to help understand the process and the promotion part better:
Promote your comic books with PublishDrive
When you choose to self-publish, you also become a full-time marketer. Your books need visibility, so you must tap into a few marketing tactics.
No worries if you have no experience in this area. PublishDrive has built-in tools to elevate your book's visibility in the market. Just head to the Promotions tab from the dashboard and choose the ones you want.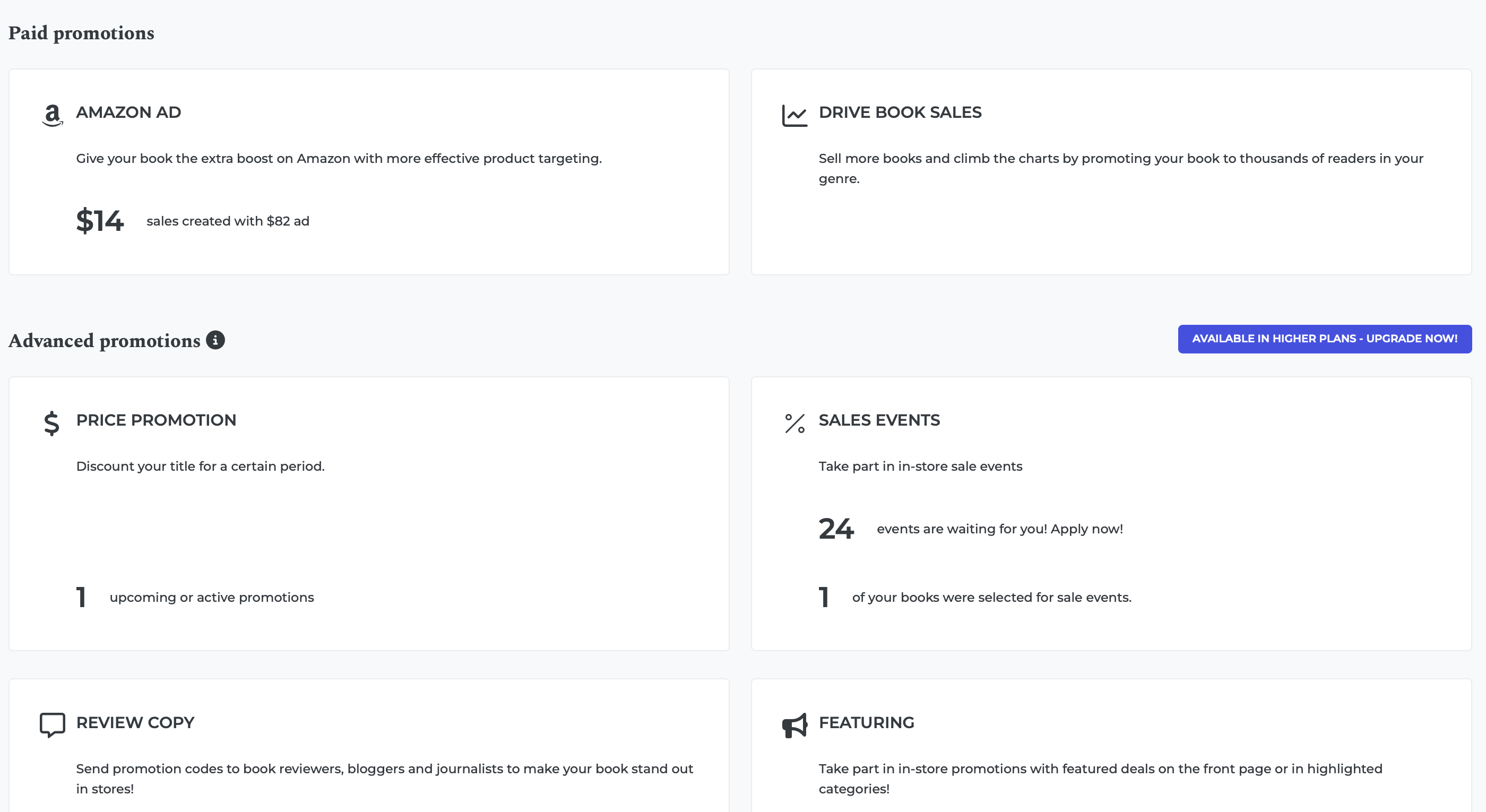 Here's what to look for:
1. Amazon advertising: ensure your book gets noticed by shoppers on Amazon, targeting those actively searching or browsing products.
2. Book promotion via Written Word Media:
Freebooksy

: ideal for books that are permanently free or available for a limited-time offer.

Bargain Booksy

: targeted for books priced at $3.99 or below.

Red Feather Romance

: perfect for romance novels that are free or priced under $4.99.

NewInBooks

: specifically for titles released within the past six months.
3. Price promotion: adjust the pricing for your book in the stores you've opted for during the publishing process.
4. Review copies: PublishDrive provides promotional review ebooks in leading stores like Apple Books and Google Play Books. These review copies are protected, ensuring they are available for 28 days and cannot be shared or copied beyond the designated recipient.
5. Sales events: directly apply for various sales events via the platform.
6. Book featuring: Include your book in an ebook retailer's curated selection.
Turn sales into knowledge
With the Sales Analytics feature from PublishDrive, you can understand the market and your ebooks' performance. 

You can filter various aspects of your data, whether by date, sales type (free or paid), specific books or series, countries, or stores. This extends even to formats, allowing you to analyze sales and preorders. 
You can carefully examine your earnings, filtering them by stores or series and displaying the results daily, weekly, or monthly. Investigating your bestselling titles and series becomes possible, and you can also gain insights into the countries where you are achieving sales, connecting with your readers in more targeted ways.
B. Take the traditional route
Comics' traditional publishing is a well-established path. Comic book creators submit their work to comic publishers responsible for printing, marketing, and distributing the comics.
Within this framework, publishers usually have editorial control, ensuring that the comics align with their particular brand or target audience. 
Editors work with writers and artists to refine their work and may even pair creators together to develop a project. Once a comic is accepted, the publisher handles the production costs, including professional editing, coloring, lettering, and printing.
Publishers typically accept only a small percentage of submissions, seeking works that fit their specific market niche or existing series. Finding yourself extracted from the slush pile is an accomplishment, but this comes with little ownership of the publishing process.
Still, if you consider this the way forward for you, here are some comic books, manga, and graphic novel publishers to discover. 
Things To Do Before Publishing Comics
1. Understand the process
If you are just embarking on the journey to publish a comic, starting with a short series or even a single-volume graphic novel might be wise. 
Creating comics is an intricate and time-consuming task. Comic book authors often find that even a brief series can take longer than anticipated. Familiarizing yourself with the process through a smaller project can create a higher-quality book for your readers.
In self-published comic books, overextension can be a pitfall, especially for newcomers. A complex series might seem tempting but can lead to exhaustion or burnout. Therefore, beginning with a shorter series and gradually expanding it can be a more sustainable strategy, allowing you to grow alongside your audience.
The graphic design aspect of creating a comic might also present a challenge, especially if you work in tandem with an illustrator.
Many successful comic book authors choose to collaborate with writers, comic book artists, or other indie creators to craft a story that's engaging and visually appealing. 
2. Fit format to medium
Here are some pointers that might help you decide which format best suits your needs:
Print vs. digital comics

: Both print and

digital comics

have advantages.

Print copies

offer a nostalgic reading experience, but

digital comics

cater to a growing audience and can significantly reduce production costs. If profit is a primary goal, digital might be the preferable option.

Personal publishing goals

: The decision to go digital, print, or with a hybrid approach depends on individual publishing goals. Understanding the technical requirements of each option is essential because it helps you with your retail options. 

Choosing the right platform

: There are various platforms for

self-publishing comics online

. Find the best fit for your comic and know where similar indie comics are being sold, as the right platform will help you connect with your intended audience.
If going digital, platforms like ComiXology are a good starting point. It allows indie authors to list their comic books alongside major brands. However, a niche title might benefit from a specialist platform.
Handling retail is typically a more hands-on process for those offering print copies. Many indie artists may use vanity press printing to sell their comics without access to suitable print-on-demand services for their specific comic book type.
3. Mind industry standards for print format
When publishing a comic, ensure the final product aligns with your vision and the industry standards.
Planning the template before inking and lettering can save time and effort, allowing for necessary adjustments.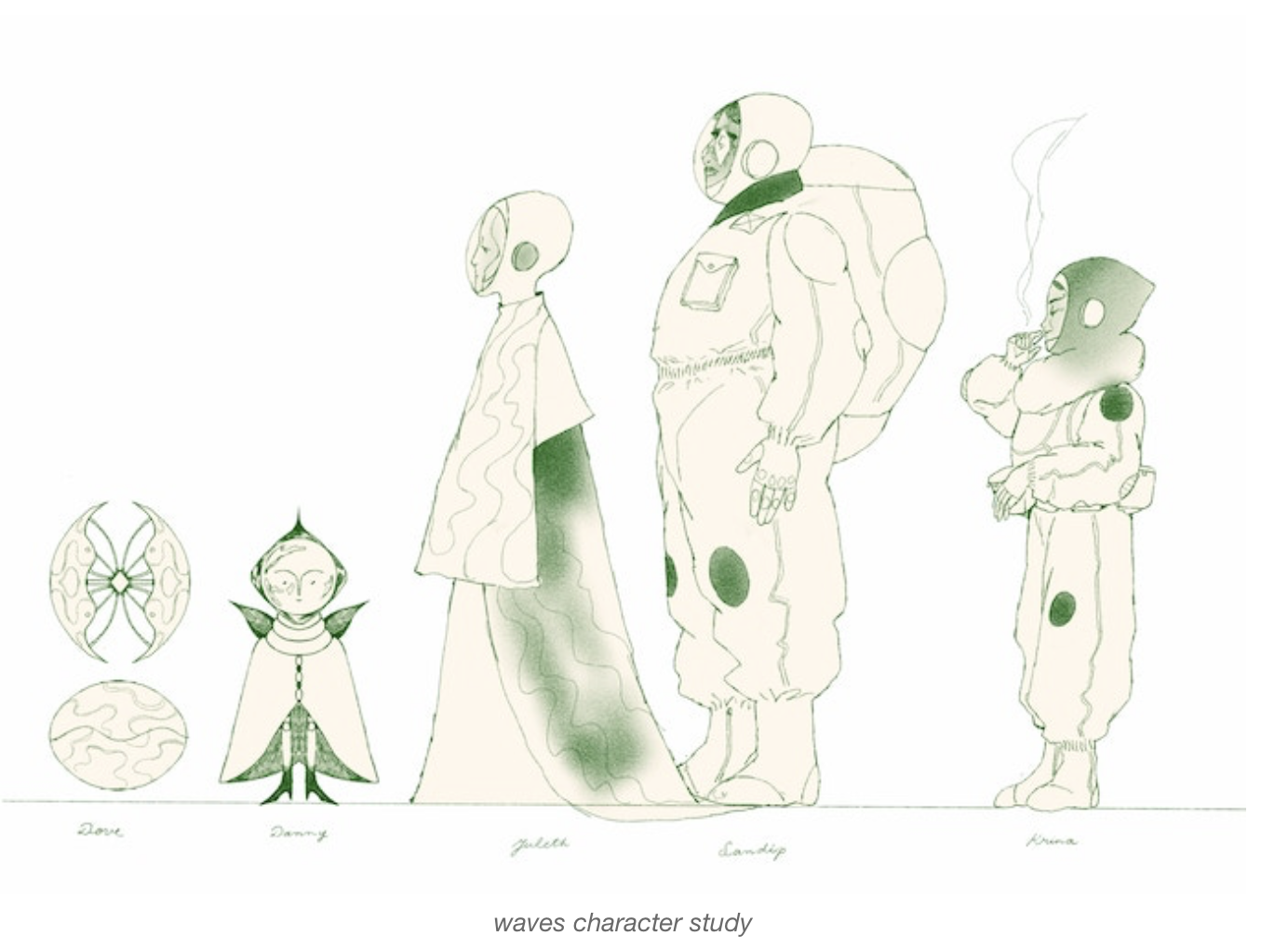 Consider the size of your comic book
While the industry-standard size measures 6.625" x 10.25", variations range from as small as 5.5" x 7.75" to as large as 9" x 12". Regardless of the size chosen, all text and essential visuals must remain within a specific margin to prevent any loss during printing.
If the goal is to sell your comic book in physical stores, you must adhere to standard comic book sizes to ensure they fit on display racks. 
Decide on printing details
Are you printing in full color or opting for black and white? Full color can make a more significant impression but is more expensive. Some comic publishers choose a full-color cover with black and white interior pages.
There are several options when printing copies of your comic book. Square binding provides a professional appearance but comes at a higher cost. Saddle stitch binding, suitable for up to 64-page books, offers a more cost-efficient solution.
Before sending copies of your comic book for printing, ensure that the artwork fits the chosen design template, including sizes and cover layout.
Before releasing your comic to the public, review the proof copy.. Check for issues like improper color representation, legibility problems caused by resizing artwork or printing, and minute formatting errors.
4. Make the most of publishing comic books online
Learning how to publish a comic strip or self-publishing a full-length comic book online involves understanding the chosen publishing platform's requirements.. 
If you are self-publishing webcomics, you should ensure you have fixed-width formatting to ensure control of the display of your work. 
Digital comics self-publishing platforms may have unique requirements for format (ComicBookZip, PDF, ePub, etc), file size, and quality. It's essential to precisely check and follow these specifications before uploading your comic.
Invest in proper tools or expertise
To meet the requirements, you might need advanced comic book software like Clip Studio Paint EX [pay once $49.99 | pay monthly $0.99] or the assistance of an experienced layout designer or comic illustrator. Proper formatting is essential to maintain the quality of the final product.
Use guided navigation to enhance reading experience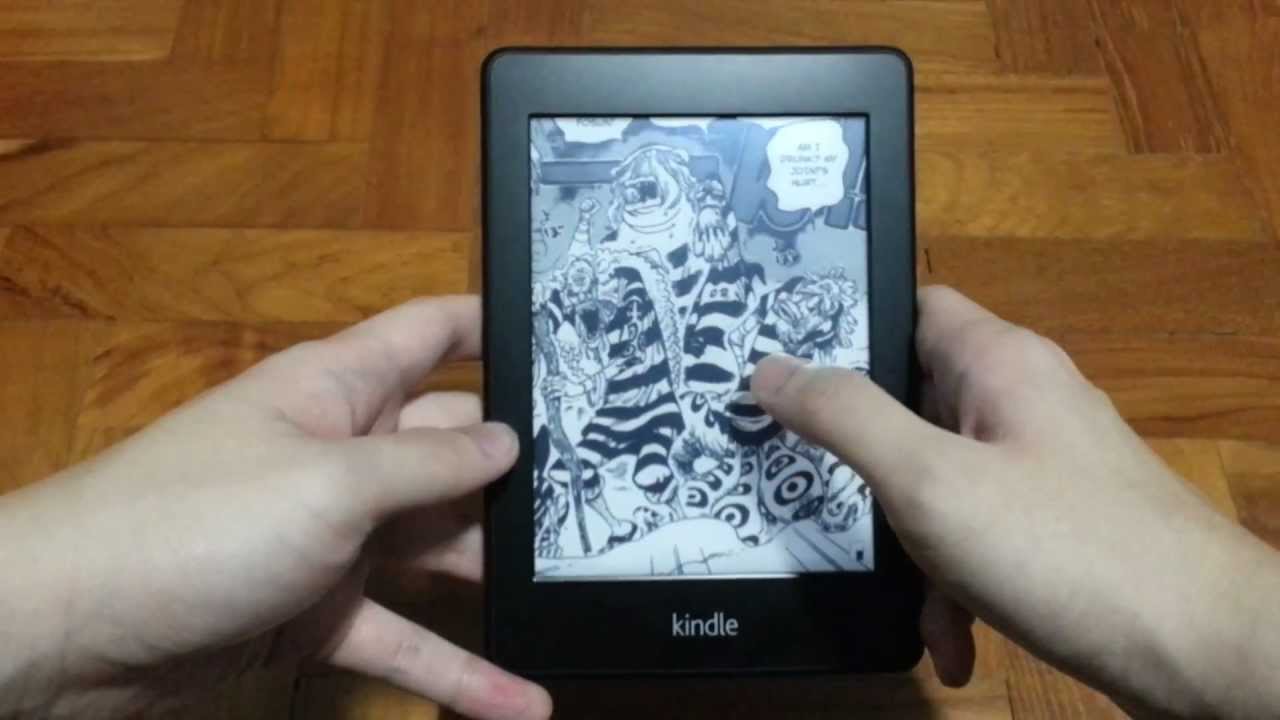 Platforms like ComiXology and Amazon offer guided navigation tools like Kindle Panel View, allowing control over how the panel views the comic.This customization enhances the reading experience, making your comic more navigable, especially on mobile devices.
Choose a mobile-friendly view
Optimizing comics for mobile is crucial with the increasing use of mobile devices for reading. 
Foster Your Community
When it comes to comic books, the online community is mostly supportive and enthusiastic. As a comic book enthusiast looking to self-publish, your role should be nurturing and encouraging your community of followers. 
To keep the community growing and connect to fellow comic book writers, also promote the work of others rather than just focus on your own. By fostering this positive approach in the online comic space, you'll cultivate a community eager to support indie creators like yourself. 
When you're ready to publish your comic book, this community will amplify your message, purchase your comics, and leave reviews. Don't shy away from showcasing your work on social media platforms like Instagram, where many comic artists stay in touch with their fans. 
Before self-publishing your comic book, keep your followers engaged by sharing previews and updates, ensuring your work remains a topic of interest.
1. Try crowdfunding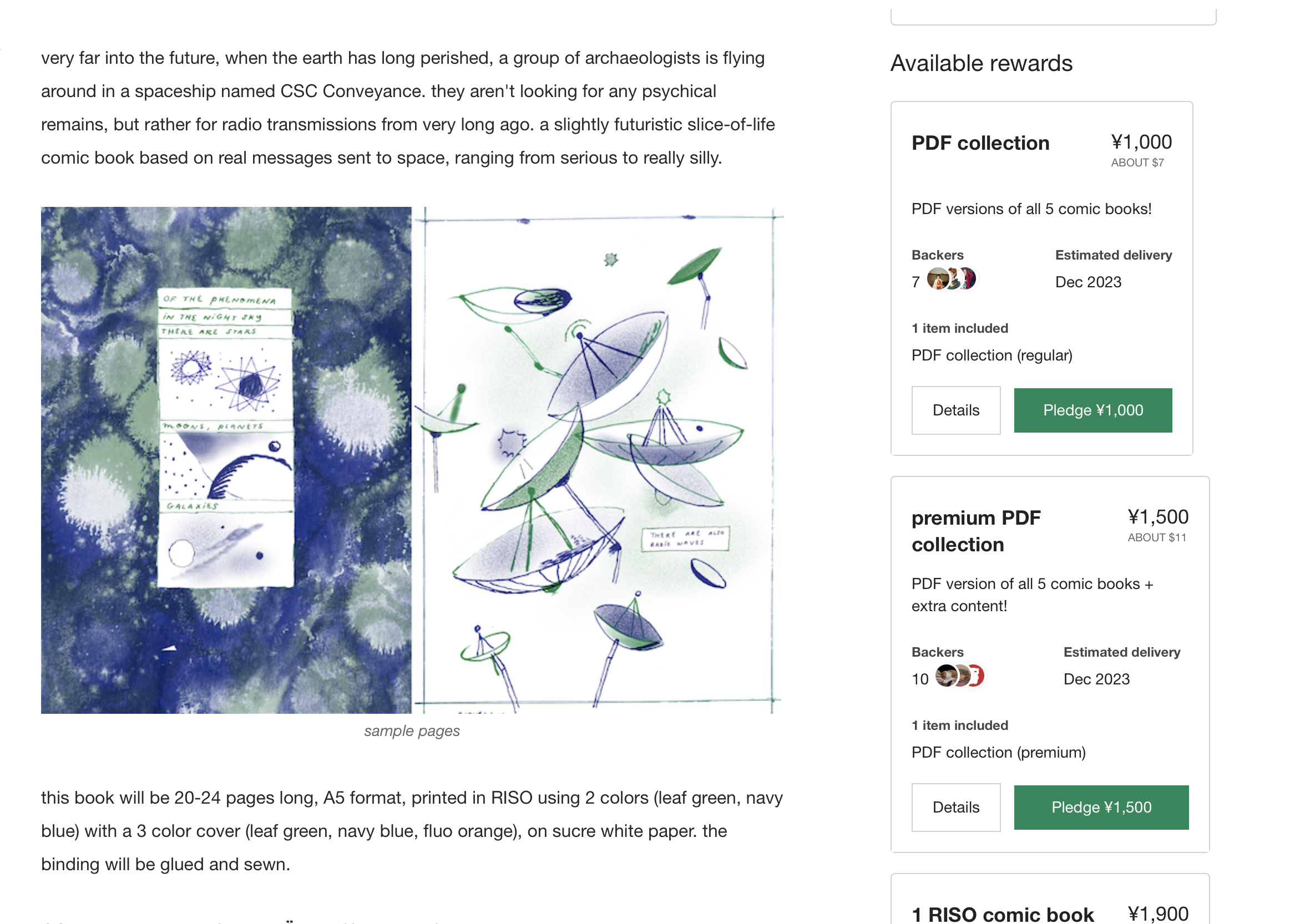 Many comic book creators have turned to crowdfunding platforms like Kickstarter and Patreon to raise funds for publishing their comics. 
Print publishing can be costly, especially with added professional touches like colorists or specialist printing. Launching a successful crowdfunding campaign can secure financial support and build a group of "super supporters" who are genuinely invested in your comic's success. They'll naturally assist in promoting your launch and leaving reviews.
A compelling case for your project is essential to win backers over.
You must also offer incentives to entice potential fans. These could include exclusive merchandise, early discounted comic access, special backers' editions with exclusive art, bound editions, or custom-commissioned pieces for top-tier backers.
2. Join Comic Cons
Comic conventions offer a fantastic opportunity to connect with readers and network with fellow creators, a valuable step when considering how to publish a comic book or, better put, how to sell your own comic book. 
You can engage with your audience by signing up for local conventions, speaking on panels, and hiring a booth. 
Remember to bring copies of your comic book to sign and sell, and consider offering exclusive merchandise, giveaways, and business cards.
Networking isn't limited to conventions. Social media allows you to connect with other writers and artists whose work you admire. However, most times, face-to-face interaction can lead to collaborations, a vital aspect of how to publish a comic book online or offline.
Patience is key in building this network. Prominent creators might be cautious about collaborating with lesser-known artists, so focus on building your reputation first. If you're eager to collaborate, consider approaching artists with a comparable audience size for the best chance of success. 
Building relationships is integral to publishing and selling your comic book, whether offline at conventions or online through socials.
3. Stay attuned to the reader's interest
Maintain an active presence on social media channels. Don't hesitate to engage with your audience by answering their questions and interacting with fan theories or artwork they may share. They may even spark new ideas.
Most importantly, keep followers informed about your follow-up work's progress, announce promotional deals, and highlight other works that may interest them.
4. Gather reviews
​​When considering how to self-publish a comic, remember that one of the most effective ways to sell your book, particularly over the long term, is through recommendations from advanced reader teams. 
Building a strong testimonial presence for your comic book is crucial, so encourage your readers to leave reviews on various online platforms where your comic is available. 
But remember that achieving reviews that can genuinely enhance your book's reputation might require more effort than just asking your readers to leave them. 
Now Is the Time
The landscape for comic book authors has never been more accessible and exciting. With the tools and platforms available today, anyone with a passion and vision can create a comic and take control of their destiny through self-publishing. 
The journey to publish a comic book is filled with opportunities for creativity, connection with readers, and commercial success. The age of self-publishing comics has ushered in an era where creators are limited only by their imagination and determination.