As an indie author, walking the route of self-publishing requires marketing as much as writing. And the marketing work doesn't stop. How else are you going to grow your readership? I know the workload can feel like a lot. So here are 12 book promotion ideas to help you boost book sales. ↓
12 book promotion ideas to boost book sales
For easy viewing, here's a cute graphic of the book advertisement ideas to know. Feel free to right click and save:
I break down how to use these book marketing tactics right below –
1. Run a pre-order
A pre-order is the selling period before the official launch of a product, or in this case, a book. Always start with a pre-order period. One reason: why wouldn't you promote and collect orders as early as possible? The other reason: major stores like Amazon KDP (the #1 bookstore for self-published content) count sales on the first day of release. Authors love to boost their sales count on launch day and increase the chances of landing in bestseller lists… Aka more exposure!
P.S. Easily set up pre-orders across numerous stores with the online self-publishing platform PublishDrive. Not only that, but get distribution, marketing, and royalty support on one dashboard.
2. Do social media
Most self-published books are in digital formats like ebooks and audiobooks. And they sell in online stores like Amazon KDP where at least half of all self-published books get sold. The audience for self-published books is online. Therefore, a good chunk (if not all) of your marketing work happens online. That's why social media is the way to go. It's great for not only getting discovered, but providing your followers with an easy way to keep in touch. Billions of humans are active on Facebook, Twitter, or Instagram – pick at least one of these popular platforms.
3. Set up a website
Along with social media, consider creating a website for your new followers, interested readers, dedicated fans, and everyone else in between. You need some kind of online hub to share about your book releases and updates. Social media works. But you can do a lot more with a website. Plus, a professional site can help you look established as an author. Think of it as your online portfolio. Add any reviews, nominations, or awards to your site. Sell yourself.
To build your site, hire a website builder from Upwork or Fiverr. If you're under a budget and want to DIY, Wordpress and Wix are reliable and fairly easy tools that start at $5-20 a month. If not a website, try a blogging platform like Tumblr (entirely free to use).
4. Start an email list
"Trending marketing tactics may come and go, but your mailing list will always remain one of your most powerful marketing tools," says this guide on how to set up a mailing list for authors. Rings true. Email is a more direct and personable way to get in contact with your people (versus a medium like Twitter).
Develop your email marketing plan. Maybe you'd like to send a monthly newsletter with topics ranging from personal reflections to announcements on special sales. The goal is to nurture your contacts into recurring customers via continuous communication. Add a "sign up to my email list" link on the back of your book, website, or social media bio. Email tools like Mailchimp can help generate a sign up link, design a newsletter, and maintain your list of contacts.
5. Use a reader magnet
Email marketing is important. But how to encourage people to sign up? NY Book Editors shares that "a lead [reader] magnet is anything you give away in exchange for your reader's contact information. You could, for example, provide the first chapter of your book to readers who provide their email addresses. Lead magnets are essential for catching people's attention who will ideally convert to paying customers down the line."
See this list of creative reader magnet ideas.
6. Throw a launch event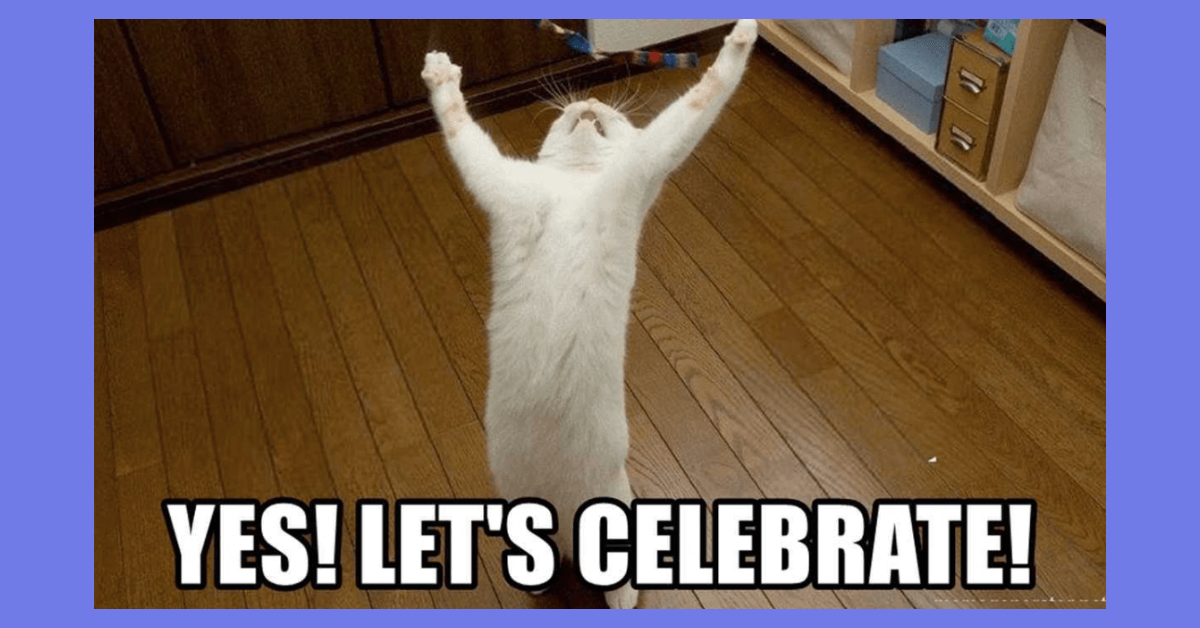 After attaining all the contacts, follows, pre-orders, and buzz, throw a launch event to engage with your people. Whether in person or online, doing so is a lovely way to celebrate the release of your book. Set your date and time, get creative with your itinerary, and invite your entire network via that email list, social media account(s), and whatever else you've got.
See guides: how to plan a virtual book launch and how to use book launch with social media.
7. Network and attend book events
On the flip side, join events thrown by other authors as well as industry get-togethers – online or in person. This is about getting involved, growing your network, and building your brand as an author. Look up conferences similar to 20 Books Vegas or Self Publishing Formula Live. Don't miss the opportunities to meet new readers, industry experts, and possible business collaborators. Join online reading and writing groups like PublishDrive's Facebook group for self-publishing or Reddit's Self Published Writers group. Show support; get support back. 
8. Run price promotions
A price promotion is a special sale that runs for a limited time, usually anywhere from two weeks to a month. Promoting your book as free or for a discounted price is an effective strategy to increase book sales. PublishDrive analyzed over 800 price promos. The main result: indies made 10x more sales. These work.
P.S. Schedule price promotions across multiple bookstores like Amazon with PublishDrive, the all-in-one self-publishing tool that helps with not just marketing but distribution and beyond.
9. Buy promotional spots
If you end up running a price promotion for your book, be sure to advertise the heck out of it. Try promoting your free or discounted book on promotional newsletters and sites specifically curated for readers seeking these deals. Freebooksy has over 368,000 users looking for free book deals. Bargain Booksy has over 277,000 users looking for titles priced $3.99 and lower.
To learn more about these paid spots, go here.
10. Try Amazon ads
Amazon is the mecca of digital books, a space you most definitely want to sell in. But is it worth spending money on Amazon ads? It was for author Karen Myers: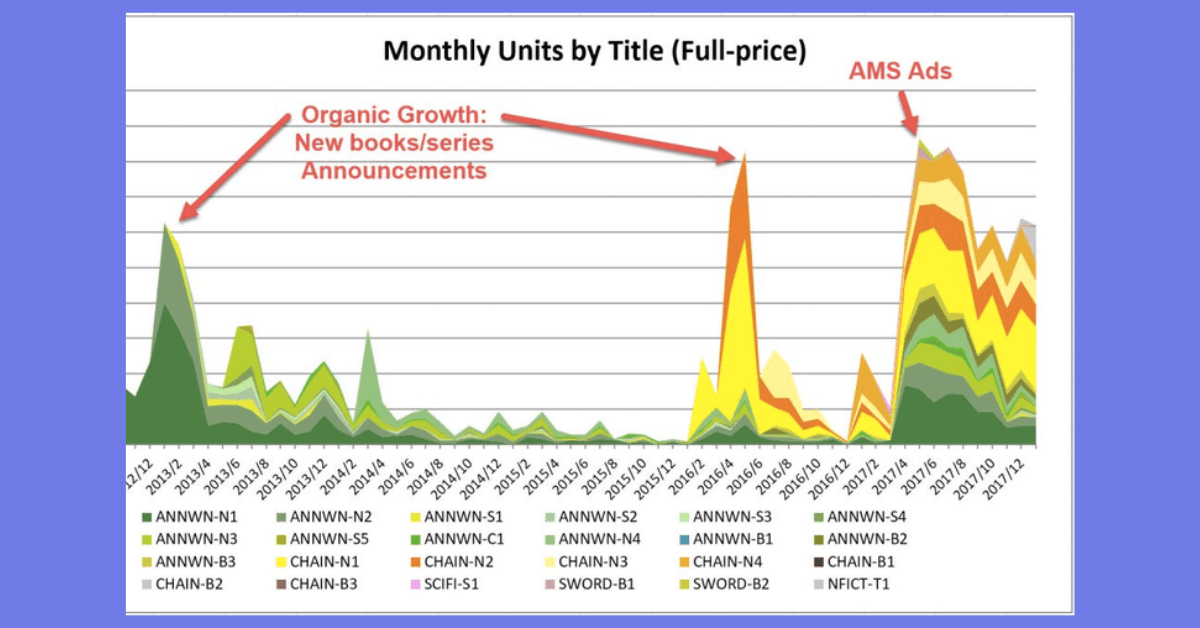 "See her drastic sales spike with Amazon ads? Authors achieve their highest sales when releasing new books. Then there's a drop that stays down until the next release. Karen maintained and boosted her earnings with paid advertising. Before seeing results, it takes a bit of experimentation. But when done right, promoting on Amazon can be a powerful tactic."
The cool thing about advertising on Amazon is that you can start with a budget as low as $5 a day. See this guide on using Amazon advertisement for book sales.
11. Try Facebook ads
Facebook is another giant space for running paid ads. It's still the largest social platform in the world, with nearly 2.5 billion monthly users. Succeeding with Facebook ads boils down to two things: 1) getting your targeting right and 2) crafting your ads just right. And when you get them  just right, you can generate sales, followers, and more exposure for yourself overall.
Remember the earlier tips on executing a pre-order, book launch, or price promotion? Use Facebook (and Amazon) ads to boost your efforts. Learn more about how to sell books on Facebook ads for authors.
12. Get featured for free
If you don't feel ready for paid advertising just yet, there are a ton of free options to get into. See this list of 50 places to promote your book for free.
There ya go, 12 book promotion ideas. Want more? Check out these 15 creative ways to sell books.
Book marketing for authors has never been easier…
You now know 12 ways to market a book. But how to boost book sales with PublishDrive? Watch this:
Join indie authors and publishers who doubled their book sales last year.